March 7, 2016
seeding science is growing, it's now the two of us.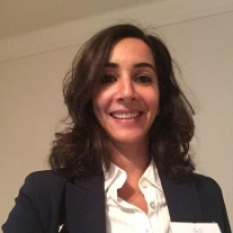 With our recent success with the UM Cure 2020 project funded by the European Union's Horizon 2020 research and innovation programme (more info to come soon!), the team is growing to welcome Dr. Hind Hafsi as a Project Manager for European projects.
Hind graduated her PhD at the International Agency for Research on Cancer (IARC-WHO, Lyon, France) in 2012, where she had the opportunity to conduct a research project on the regulation of the p53 tumour suppressor gene, and mastered a wide range of laboratory methods, with a strong focus in molecular and cellular biology. She next wished to orient her career towards translational research and be able to explore and contribute to the progress of the new therapeutic strategies. Thus, she joined the Institute of Cancer Research in London as a Postdoctoral fellow, and was able to run a promising project on a novel therapeutic treatment for head and neck cancer integrating targeted therapy with radiation therapy. This rich experience in preclinical and translational oncology led her to the Project Manager position at seeding science to coordinate European projects.
Hind will be in charge of the UM Cure 2020 project, and also highly involved in the activities of the EurOPDX Consortium. Welcome!!